Articles & News
AMOS partnership with Plastic Bank to join the fight for a plastic-free ocean
15 November 2023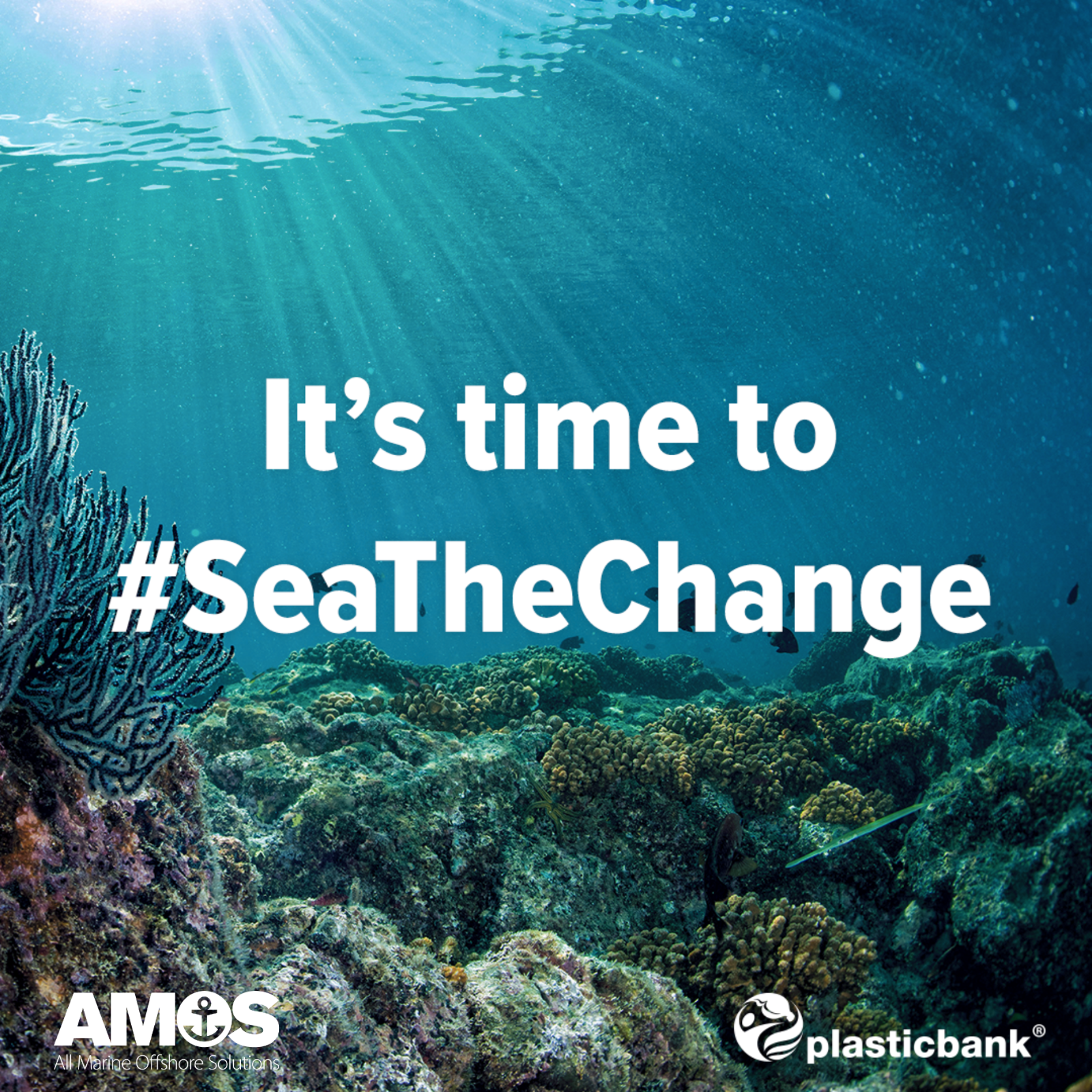 At AMOS, we supply products, services and solutions to the Marine and Energy industries, striving for excellence in quality, speed and price. Environmental, social and governance considerations have formed the crux of our corporate culture, values and mission. It is essential in everything we do.
Did you know, according to the International Union for Conservation of Nature and Natural Resources (IUCN), every year, approximately 11 billion kilograms of plastic flows into our ocean?
As you may already know, AMOS was one of the first IMPA SAVE members to commit to the initiative to eliminate plastic bottles. A few years ago, we successfully launched the ALCONA Advanced Hydration System ("AHS"), the only system with an eight-stage water filtration. As a rough estimate, by 2023, we have helped eliminate more than 10 million plastic bottles on these vessels equipped with AHS equipment. As we continue to supply additional AHS to our customers' vessels, the numbers are increasing every day.
But this is not enough, we want to do more!
AMOS partnership with Plastic Bank to join the fight for a plastic-free ocean.
AMOS is proud to partner with Plastic Bank to help stop 11,492 kilograms of plastic, equivalent to 580,000 plastic bottles, from entering the ocean, while helping collection members of vulnerable coastal communities out of poverty.
Plastic Bank helps stop plastic before it reaches our oceans by supporting Collection Branches located within 50 kilometers of ocean-bound waterways and coastlines. Their collection community members gather plastic waste directly from local beaches, riverbanks, neighborhoods, and even households – so they can stop plastic at the source before it reaches the ocean.
Their members exchange plastic waste as currency for secure income and life-improving benefits including health, work and life insurance, digital connectivity, grocery vouchers, school supplies, fintech services, and more, helping to empower communities in vulnerable coastal areas. The collected material is recycled and processed into Social Plastic® feedstock for reuse in products and packaging.
We know this is just a drop in the ocean in the fight against marine plastic pollution, but it is an important step in our sustainability journey and in promoting responsible business practices that make a positive contribution to the environment, society and marine ecosystems in which we operate.
Will you join us in the fight for a plastic-free ocean? Let us work together to protect our blue planet!
Quick links:
Back
© AMOS Group Limited. All rights reserved.
Pleases tilt your device view in portrait mode for better view