Operational Overview
AMOS offers customers Integrated Service & Supply Solutions through a single point-of-contact.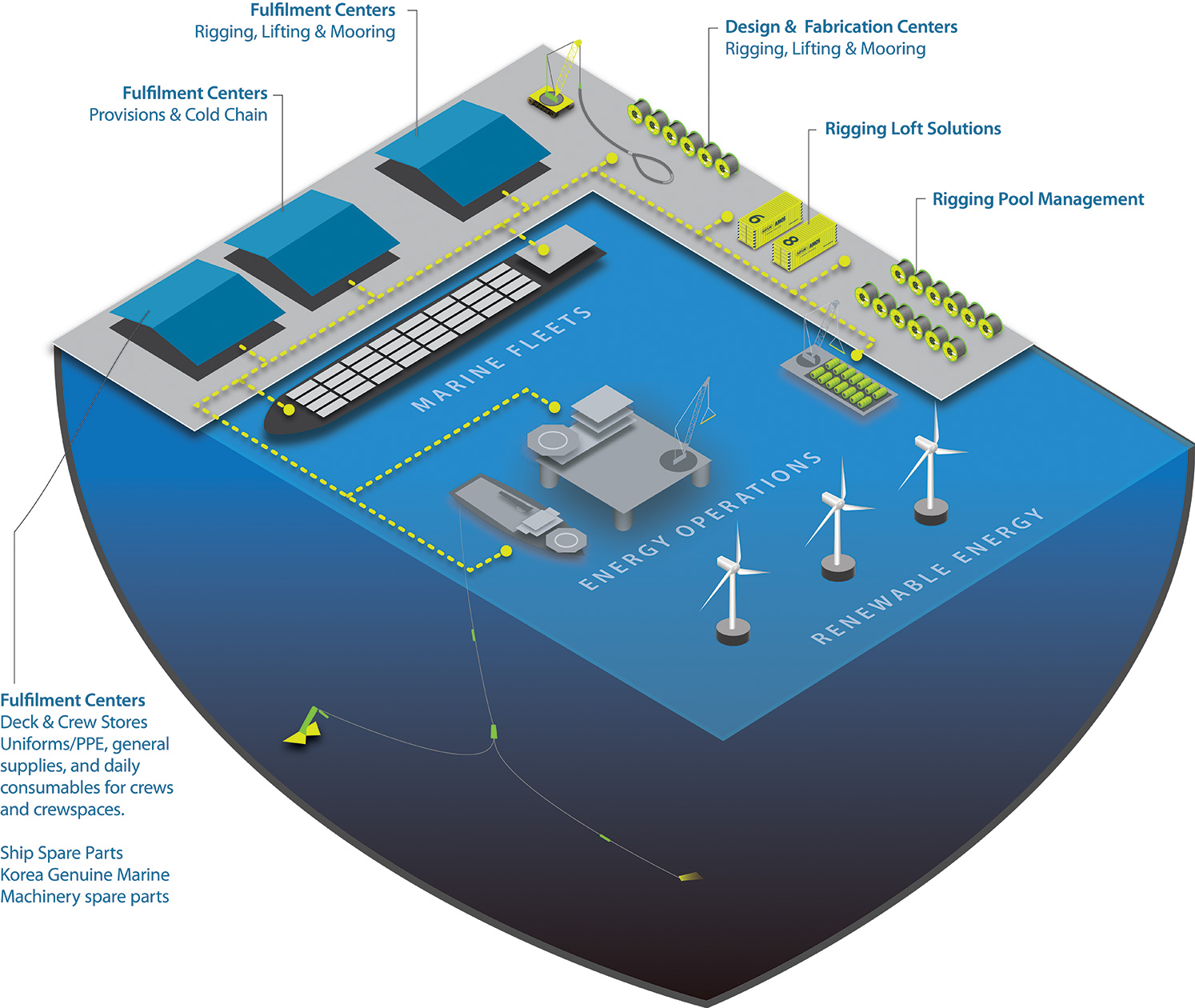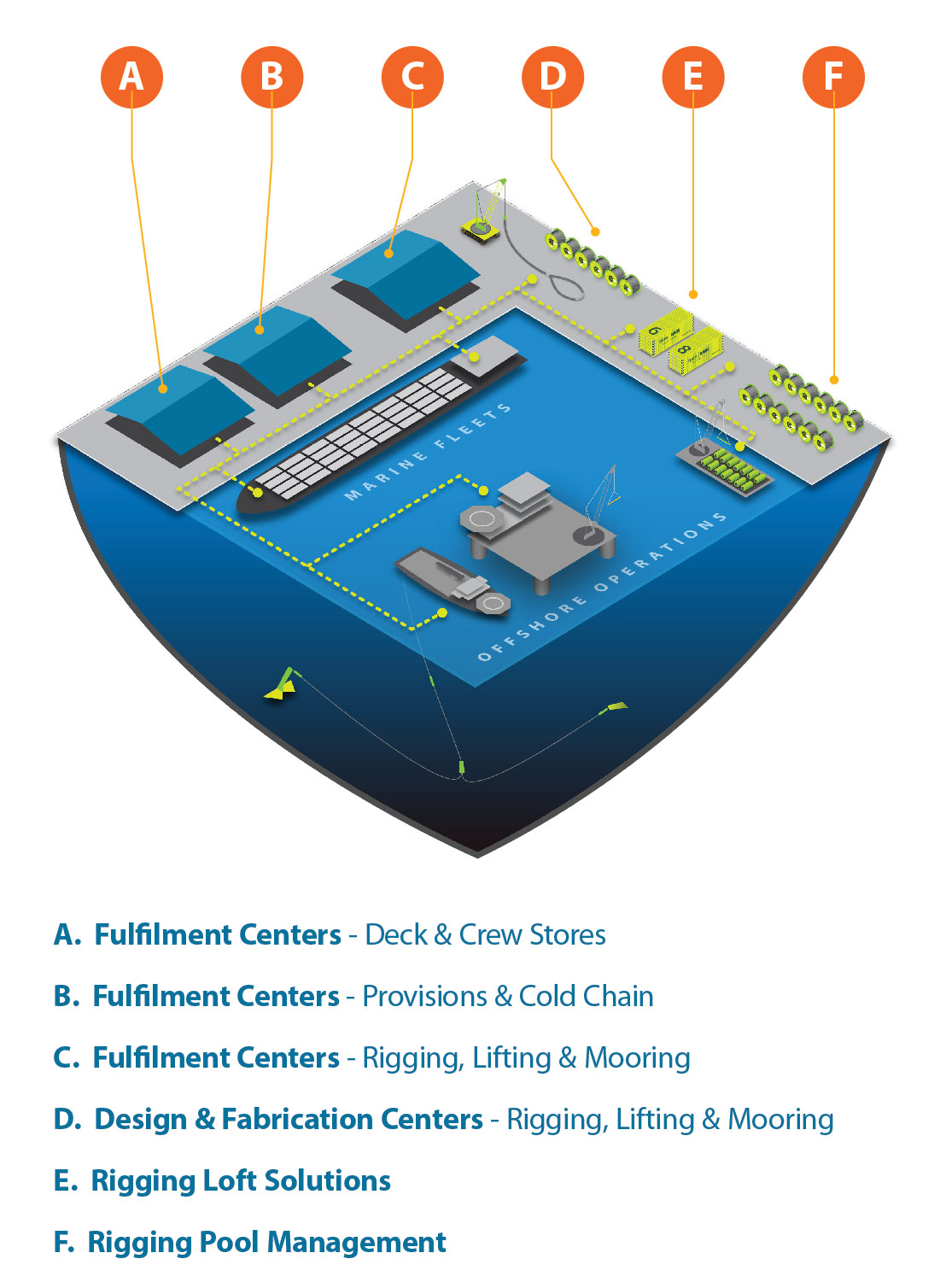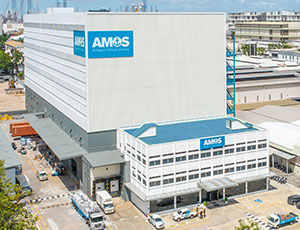 Our Network
We are headquartered in Singapore with a network strategically linking ten key locations across Asia, the Middle East, and Europe, covering the world's most vibrant oil and gas production zones and four of the world's busiest ports in Singapore, Shanghai, Hong Kong and Busan.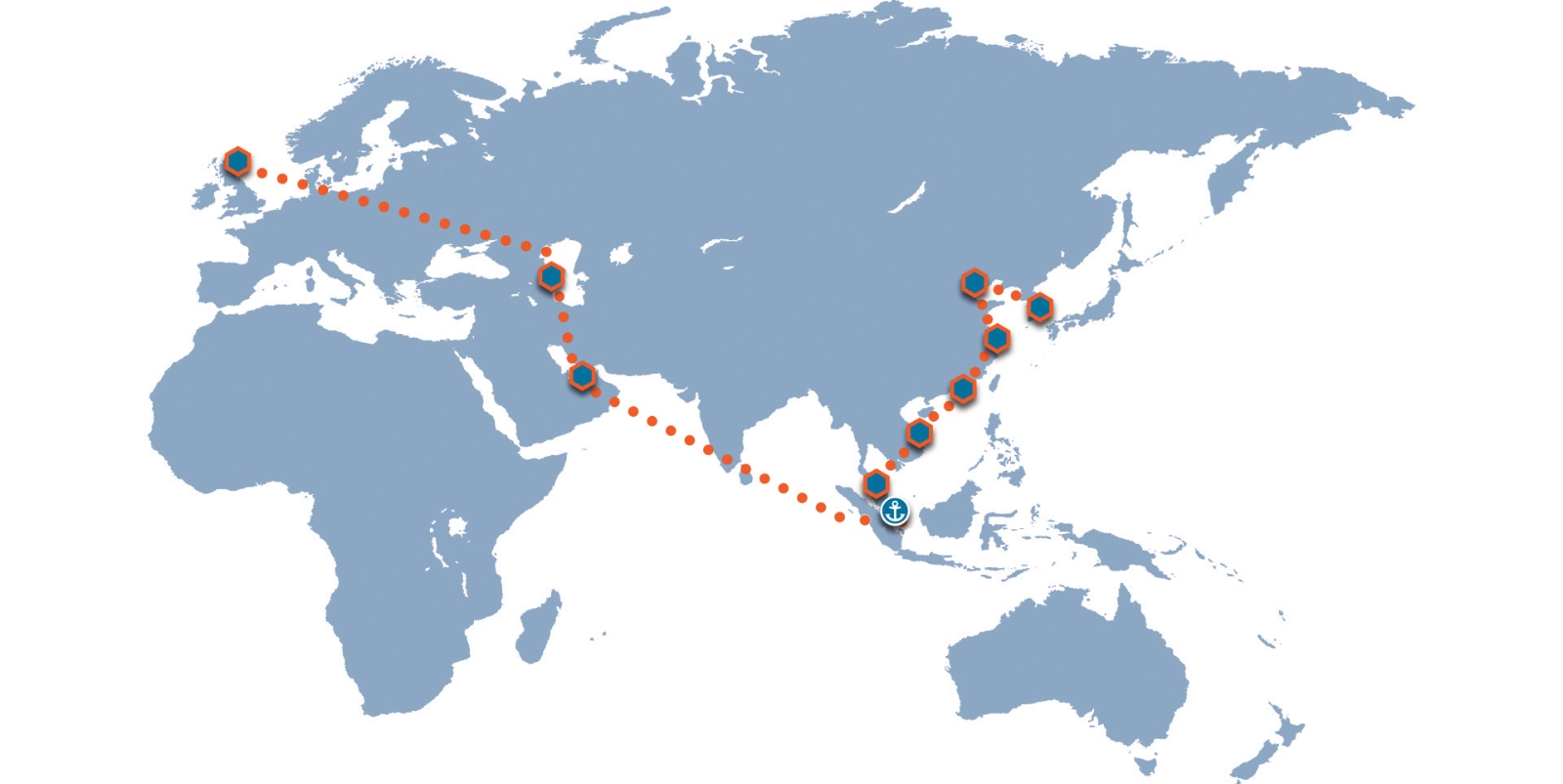 Asia Pacific

Middle East

Europe

Singapore
Shanghai | China
Tianjin | China
Hong Kong | China
Busan | South Korea
Johor | Malaysia
Vung Tau | Vietnam

Sharjah | UAE
Baku | Azerbaijan

Aberdeen | United Kingdom
Logistics
& Supply Expertise
Through our procurement across an international network of over 2,500 validated suppliers together with our 10 fulfilment and logistics centers including warehouses and cold-chain storage, AMOS offers a comprehensive variety of world-class technical supplies, services and provisioning solutions through a single point of contact and a single payment channel.
---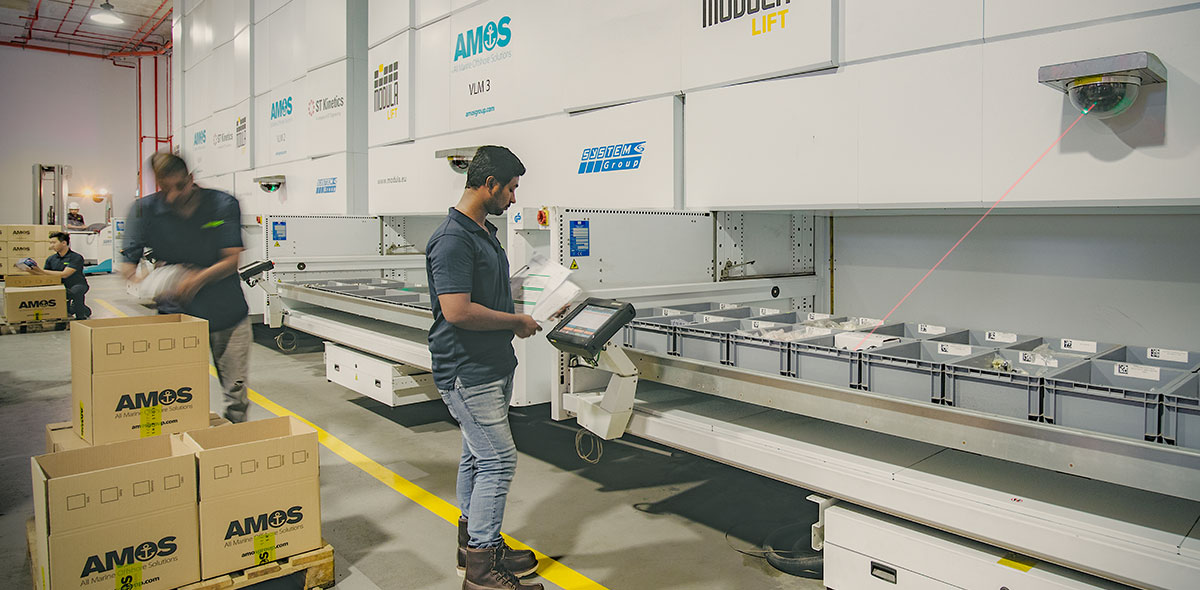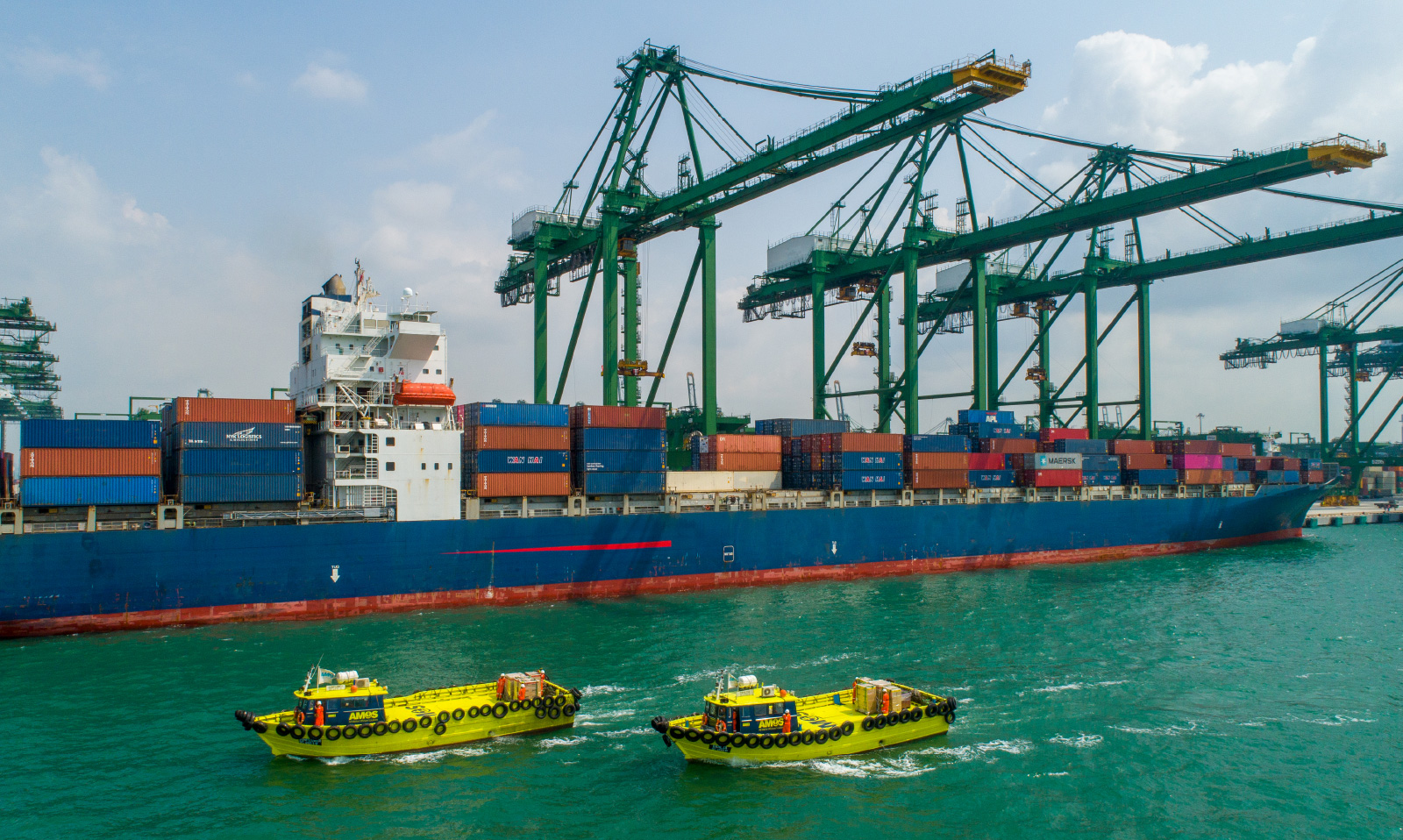 ALCONA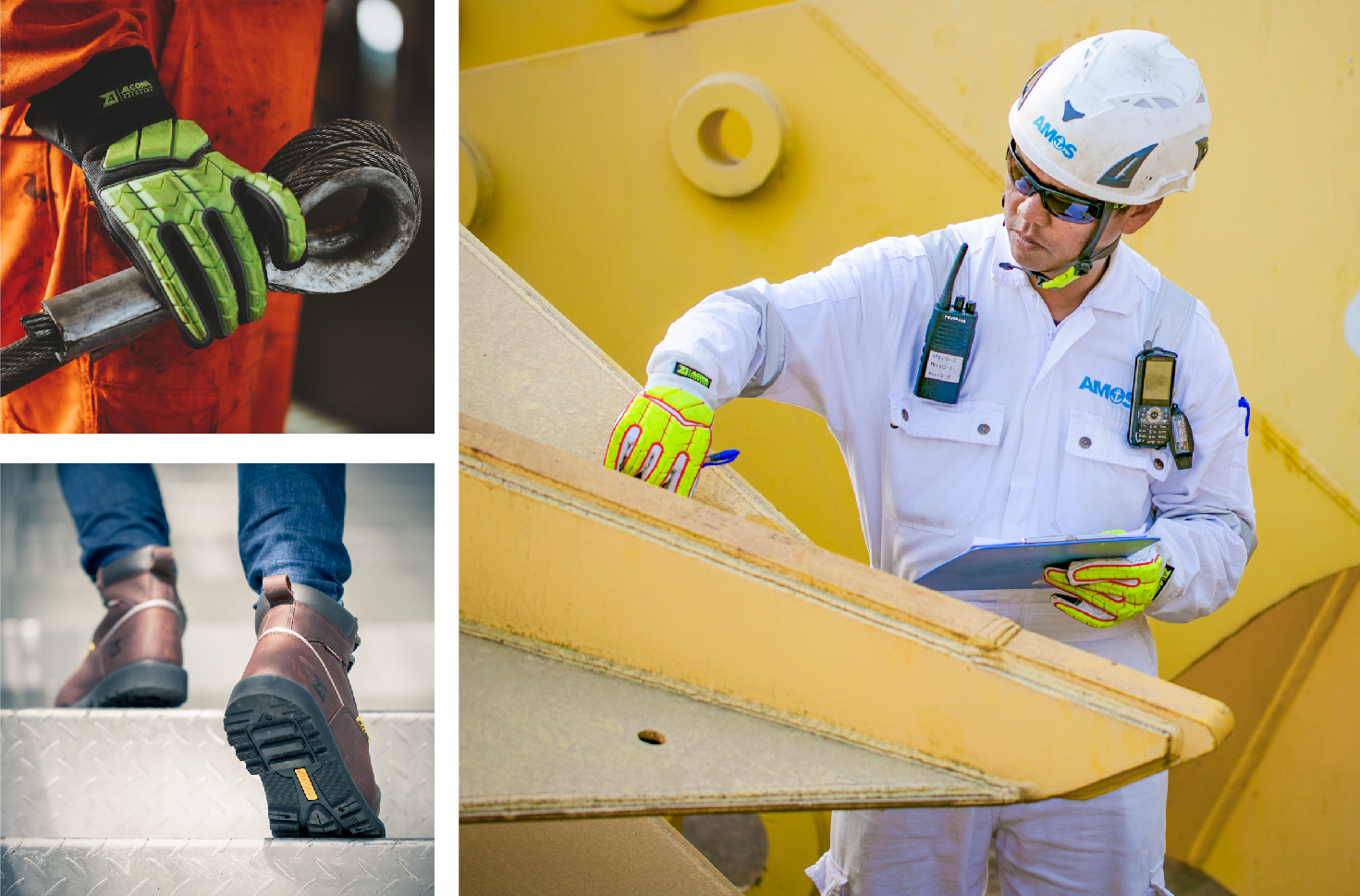 ALCONA represents the AMOS in-house brand of value-for-money and fit-for-purpose products. ALCONA provides our customers with a distinct and broad product line of professional grade equipment, workwear, technical supplies, and daily consumables where we eliminate the middleman costs and provide the quality our customers need at the cost they want.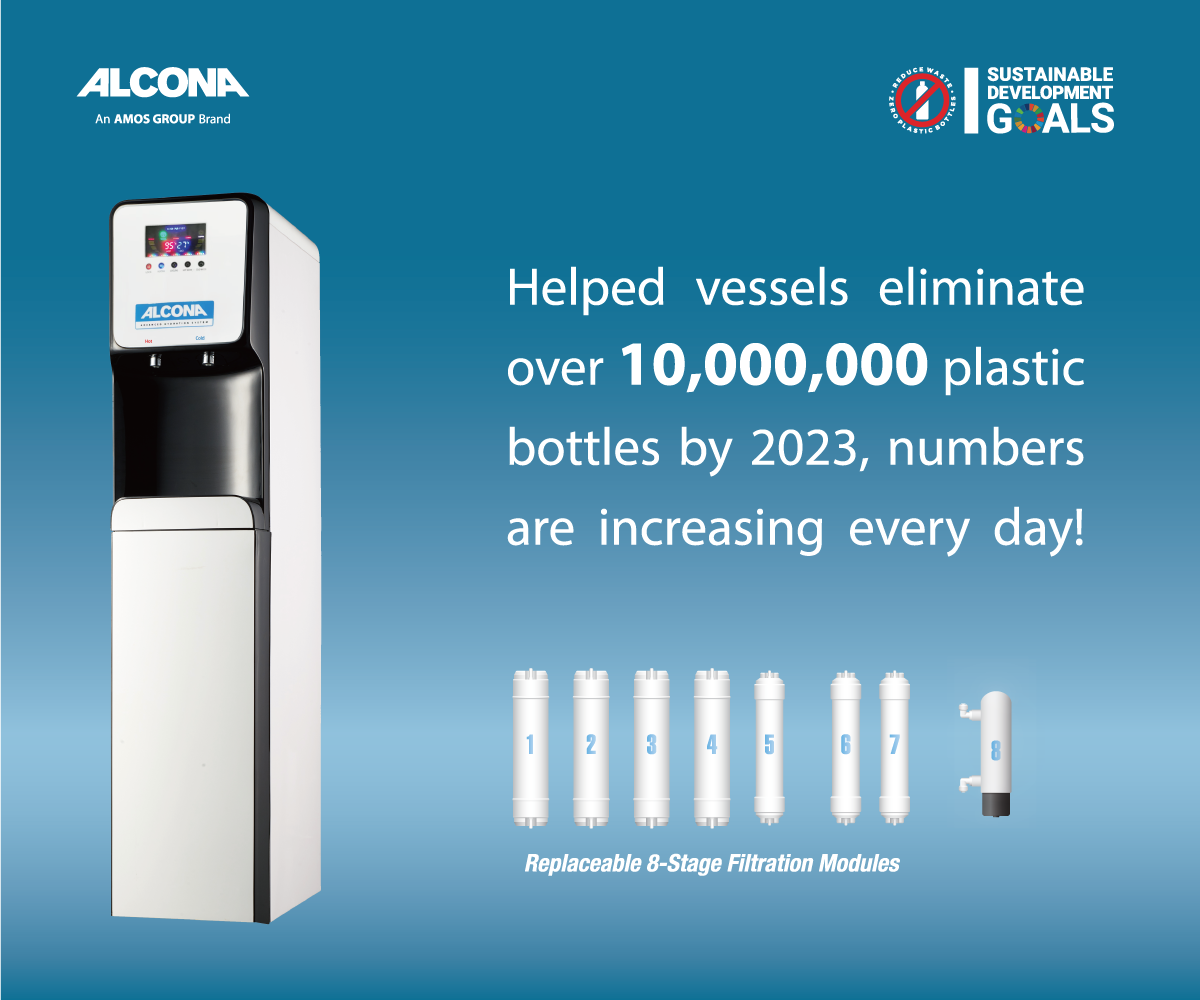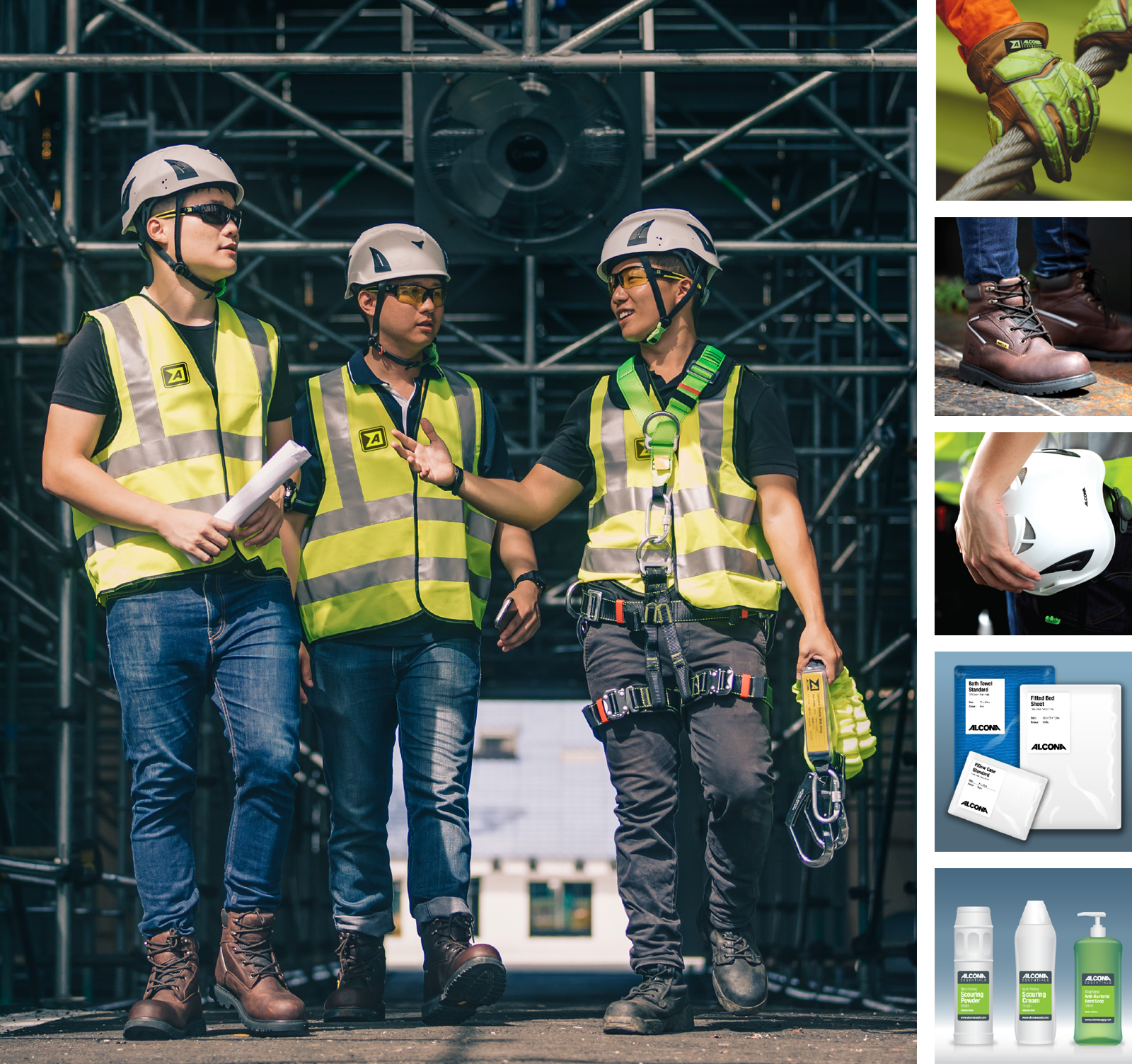 A Sustainable Solution
Certified Safe
8-stage Filtration
Eliminate Plastic Bottle Waste
Easy to Install and Maintain
Exceptional Logistical & Storage Savings

Coveralls & Workwear
Rain & Weathergear
Hand Protection
Protective Footwear
Protective Eyewear
Helmets & Headwear
Harnesses & Fall Protection
Galley & Wardroom Wear
Firefighting & Emergency
Case Studies
AMOS supplies products, services, and solutions to Marine and Energy customers. AMOS understands our customers and their needs. We source, develop, aggregate and supply the products, services and solutions that fulfil these needs.
Through our 10 strategic network of Fulfilment Centres, we efficiently source, supply and manage inventory for our customers, leveraging both our global reach and our last-mile knowhow to ensure safe, secure, on-time delivery.
Explore some of the many ways that AMOS customers are enhancing their operations with AMOS products, services and solutions.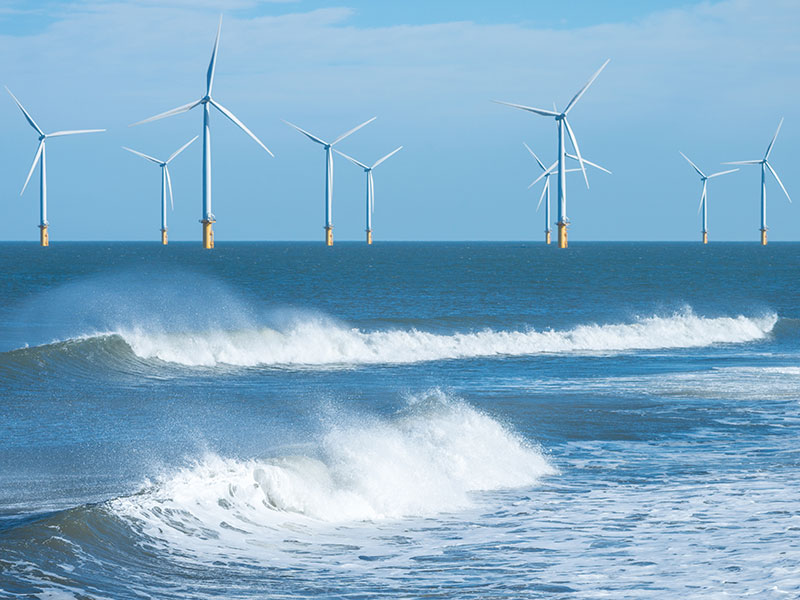 Vital Lifting Solutions for Major Windfarm Project
Yunlin offshore wind farm is a 640MW project planned to be developed approximately 8km off the coast of Yunlin County, Taiwan.
AMOS Group have supplied heavy lifting solutions to be deployed during the installation of foundation substructures of the offshore wind turbines.
After commissioning, Yunlin will be one of the biggest wind farms in Taiwan, and provide clean electricity to more than 450,000 Taiwanese homes.
View details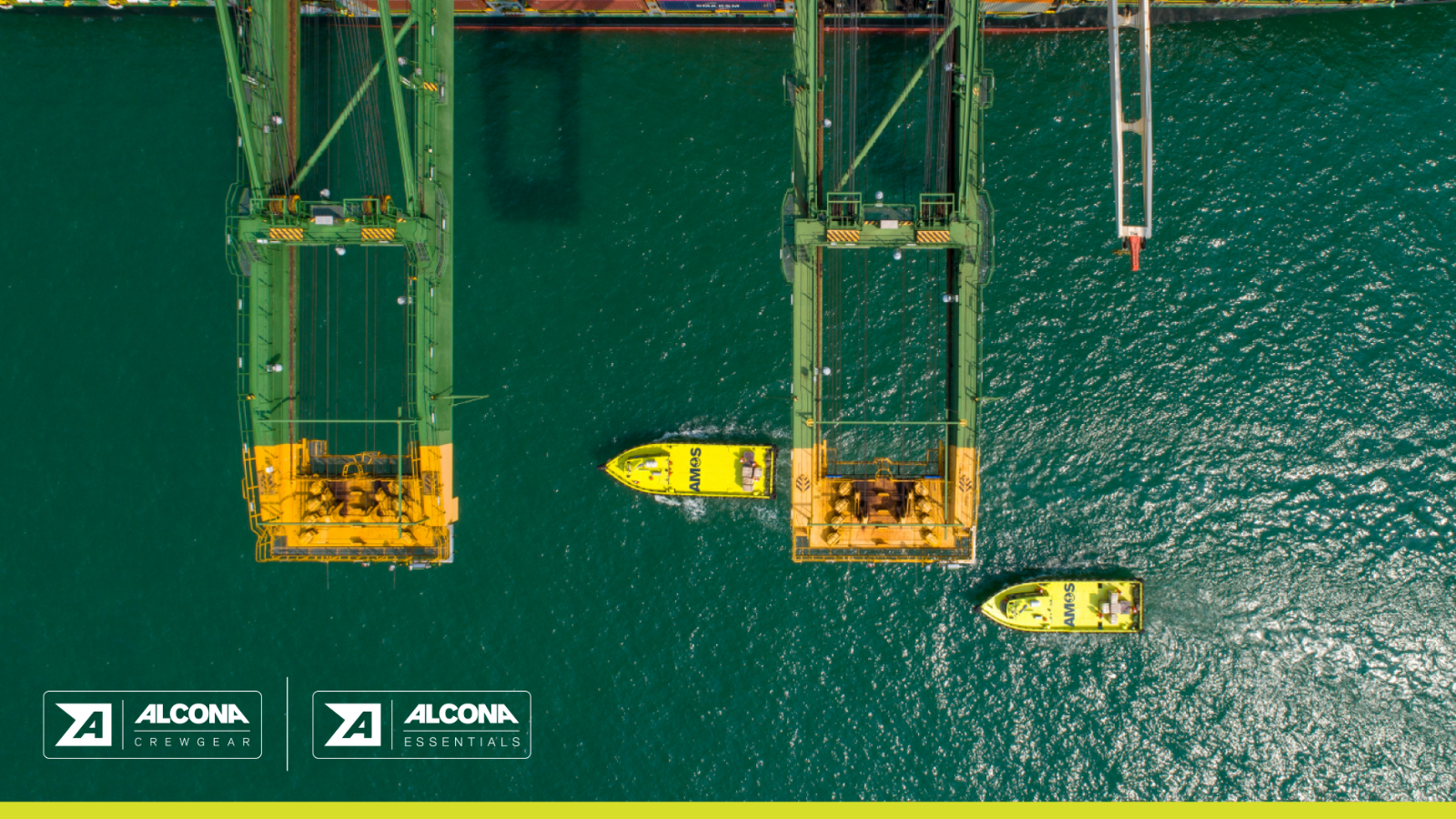 ALCONA provides the PPE Single Source Solution to the World's Largest Independent Owner of Containerships
Safety and Durability which is paramount for the well-being of crews
Standardization of product quality and features to assure the product Safety, Reliability, Durability and Consistency
A seamless and integrated supply chain
View details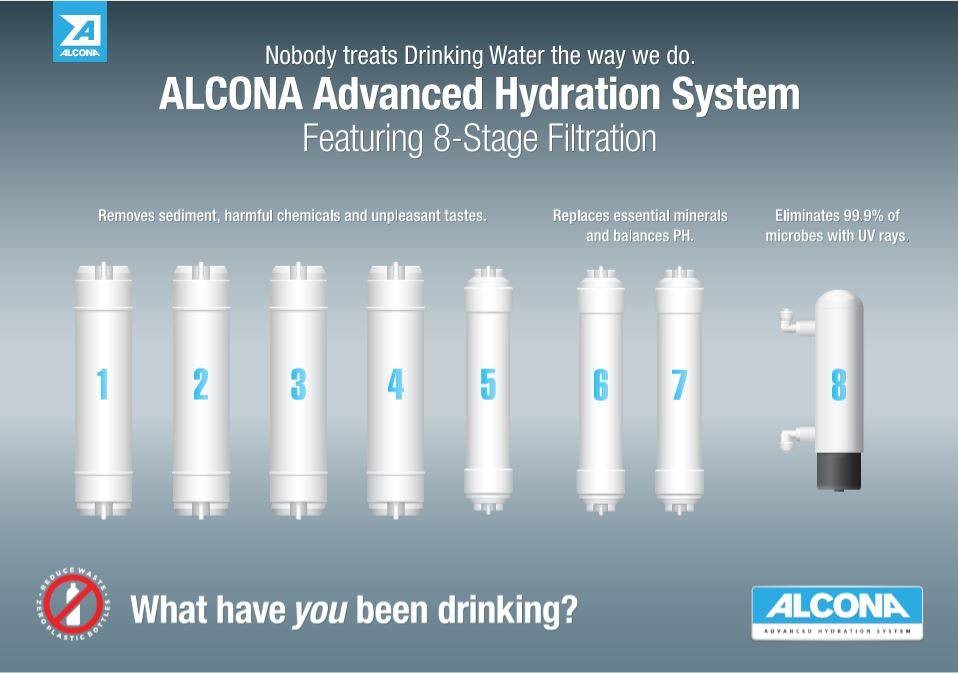 ALCONA Advanced Hydration System – A sustainable solution. A step forward for reducing plastic waste!
Certified safe
8 stages of filtration, including UV, which eliminates 99.99% of bacteria and germs
Less risk. Less paperwork. Less transportation. Less storage. Less cost. Less environmental impact
View details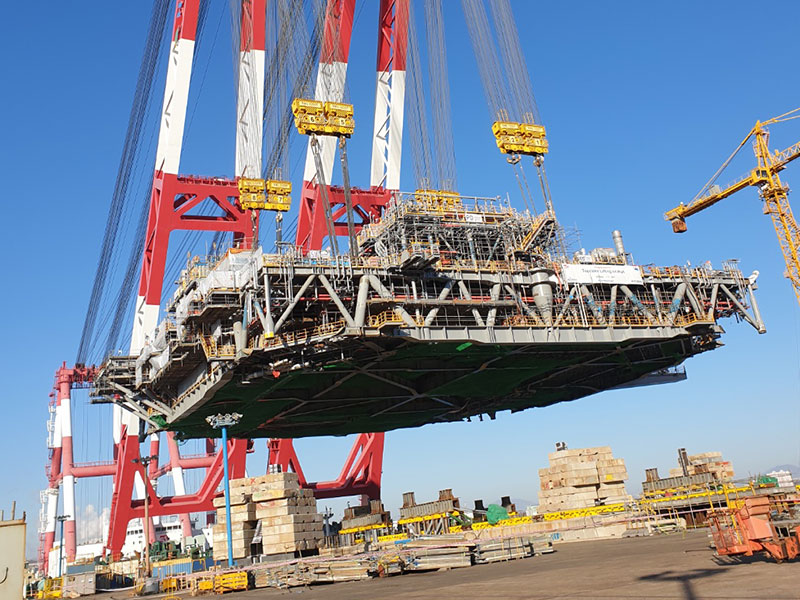 Heavy Lifting Solutions to Quay Project Top Side Lifting
AMOS Group have provided a key lifting package for a complex heavy lifting project - Quay Project Top Side Lifting - which ensured that the lift was successfully completed within the critical timeline.
Topside Weight: 8972 Metric Ton
Lifting Sling: 8 x 164mm diameter 50-meter Effective Working Length, Dyneema rope grommet, MBL 2448Metric Ton
View details
© AMOS Group Limited. All rights reserved.
Pleases tilt your device view in portrait mode for better view