Article & News
We are at ADIPEC 2022
3 Nov 2022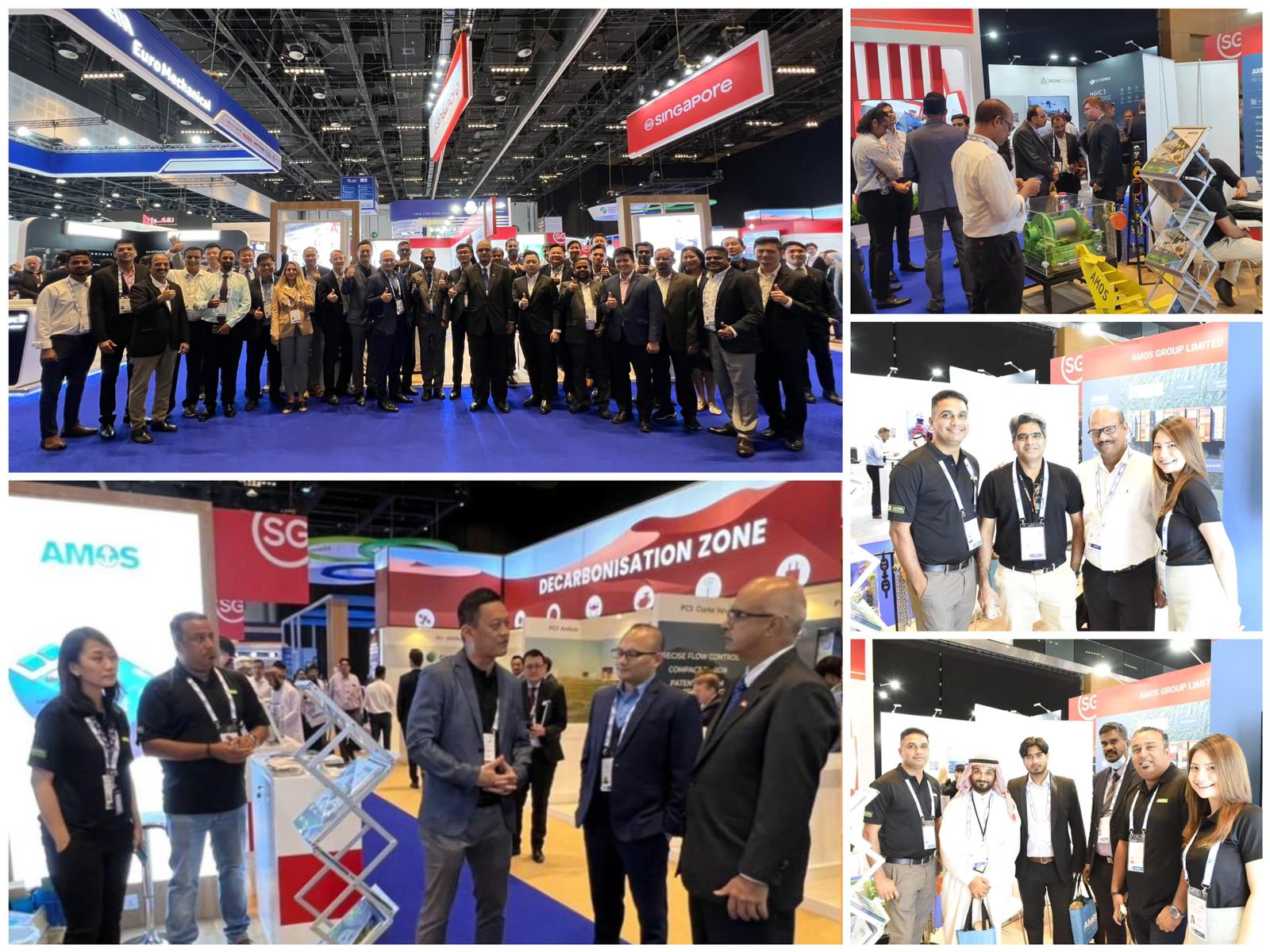 ADIPEC 2022 is well underway – one of the world's most influential gathering for energy industry professionals, thought leaders, global policy makers and decision takers.
Mr Kamal R Vaswani, Ambassador of Singapore to the United Arab Emirates, graced our Singapore social reception earlier yesterday at the ADIPEC Exhibition and Conference.
As one of the exhibitors at the Singapore Pavilion, we were honoured to host the Ambassador our booth who spoke with us about AMOS business and how the government is supporting us in #UnitedArabEmirates and the region.
Thanks to all our business partners and customers for passing by. It's great to see you all again! If you haven't stopped by our booth yet, then don't hesitate to come by.
You'll find us in hall 12 at stand #1232148 at Singapore Pavilion. Let's talk about how we can efficiently optimize your project with our integrated #technicalservices, #supplysolutions and #products.
Looking forward to seeing you all around!
Back
© AMOS Group Limited. All rights reserved.
Pleases tilt your device view in portrait mode for better view