Articles & News
Meet AMOS at OGA 2023
25 August 2023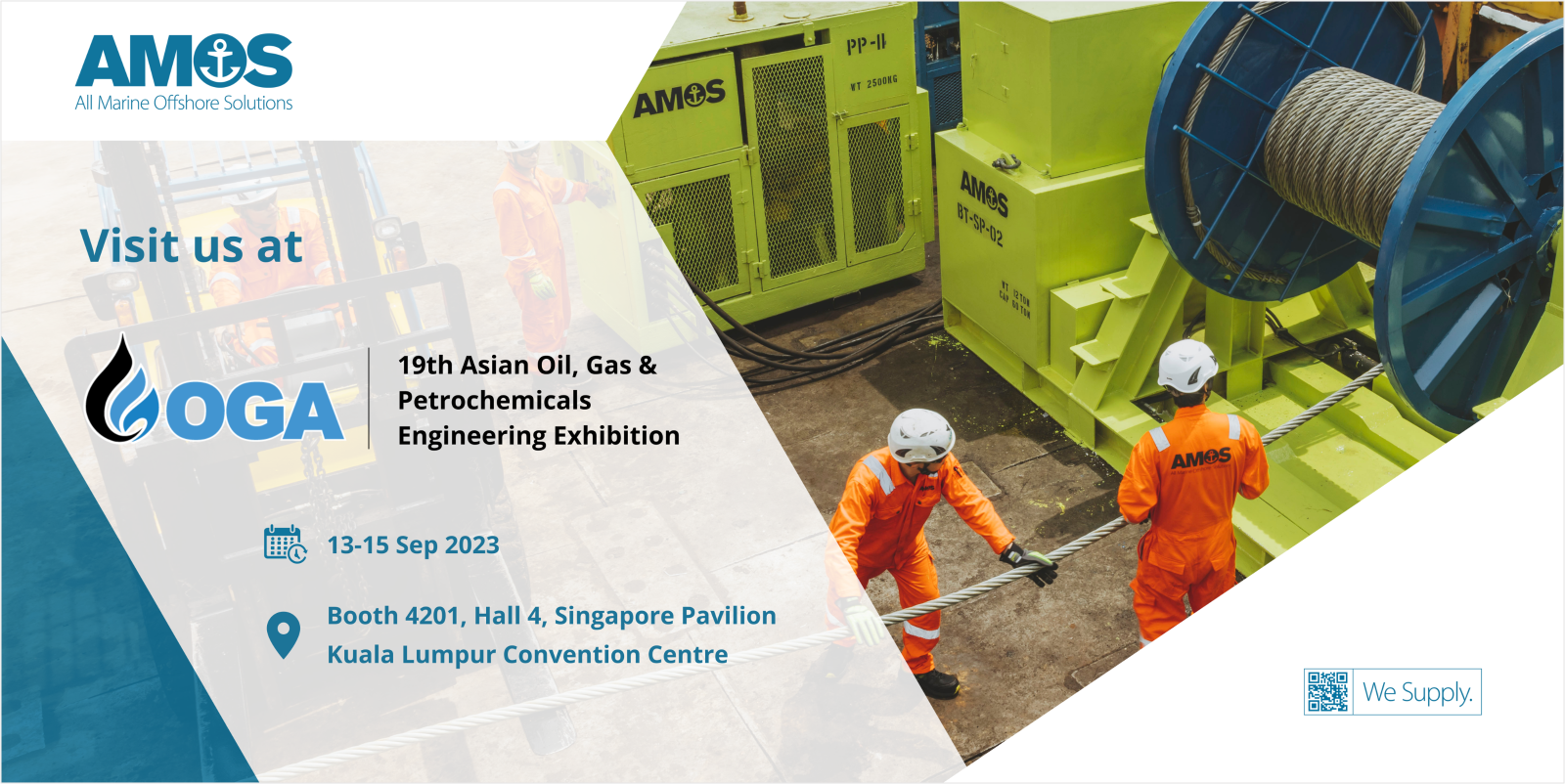 AMOS welcomes you at OGA 2023, 13-15 September at Kuala Lumpur Convention Centre in Kuala Lumpur, Malaysia.
OGA now around from more than three decades, as ASEAN'S largest industry event. It will be bringing together over 2,000 exhibitors from more than 60 countries and regions to introduce their latest technologies, equipment and machinery in the fields of oil, gas and petrochemical engineering, and it is expected to attract more than 25,000 visitors.
We look forward to welcoming you at our booth #4201, at Singapore Pavilion, in Hall 4. Come talk to us to find out how we can efficiently optimize your project with our integrated technical services, supply solutions and products.
Back
© AMOS Group Limited. All rights reserved.
Pleases tilt your device view in portrait mode for better view