Articles & News
AMOS and Thai Mui sign a Strategic Partnership MOU
03 March 2023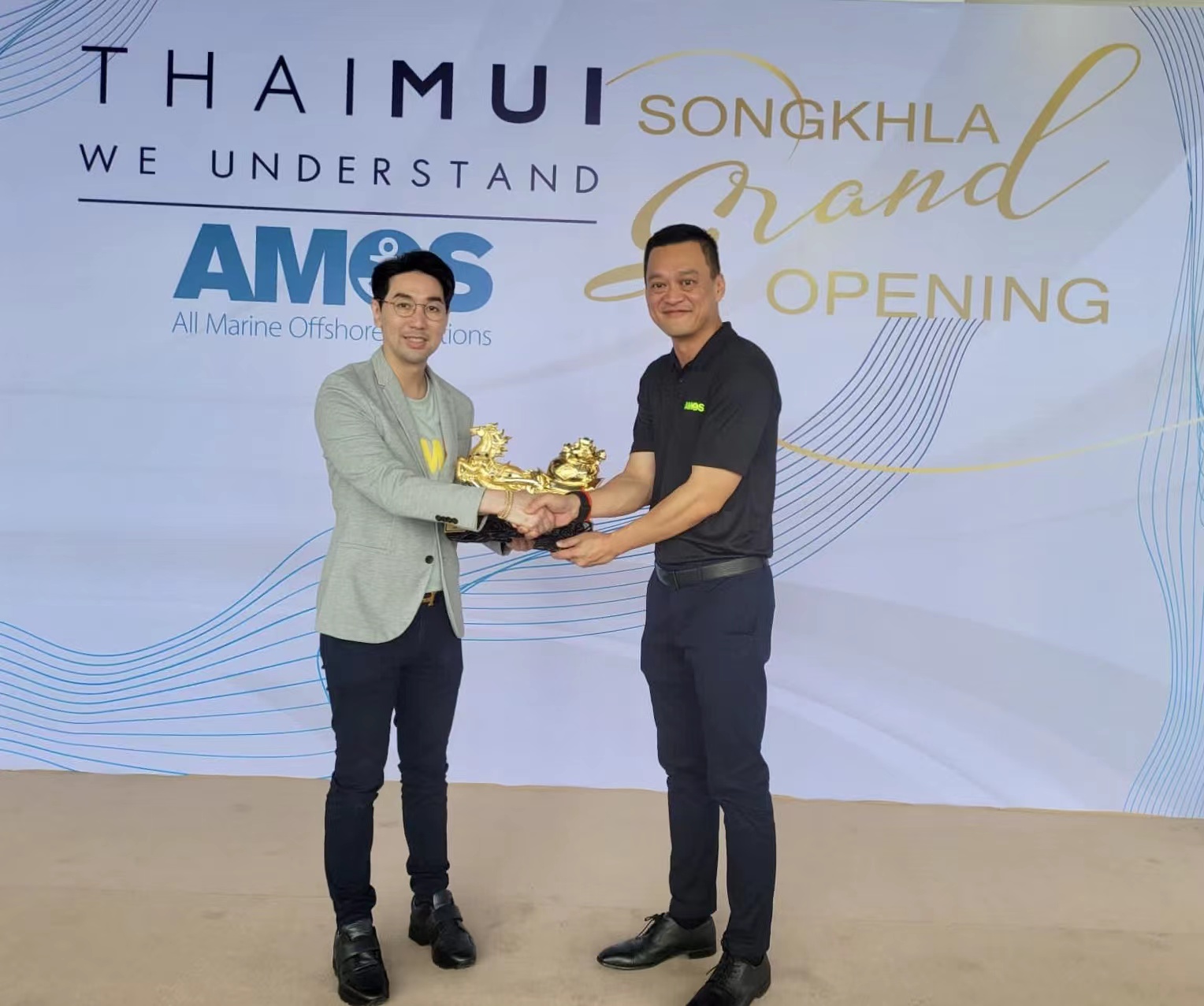 We are pleased to announce that AMOS Group has established a strategic presence in Thailand and Myanmar together with our strategic partner Thai Mui Corporation Public Company Limited ("Thai Mui").
This week, Michael Lim, Senior Vice President of Energy of AMOS Group, was invited to attend the grand opening ceremony of Thai Mui's brand new 32,000 sq. ft. facility in Songkhla, Thailand, and signed a MOU with Thai Mui. As a strategic partner, the two companies will combine synergies and share our commitment towards serving major energy customers in the region. The partnership also includes joint development for projects in the Gulf of Thailand and Myanmar with the new Songkhla facility as the main operational base.
Back
© AMOS Group Limited. All rights reserved.
Pleases tilt your device view in portrait mode for better view