Articles & News
AMOS Group successfully exhibited at ADIPEC 2023, Abu Dhabi, UAE
11 October 2023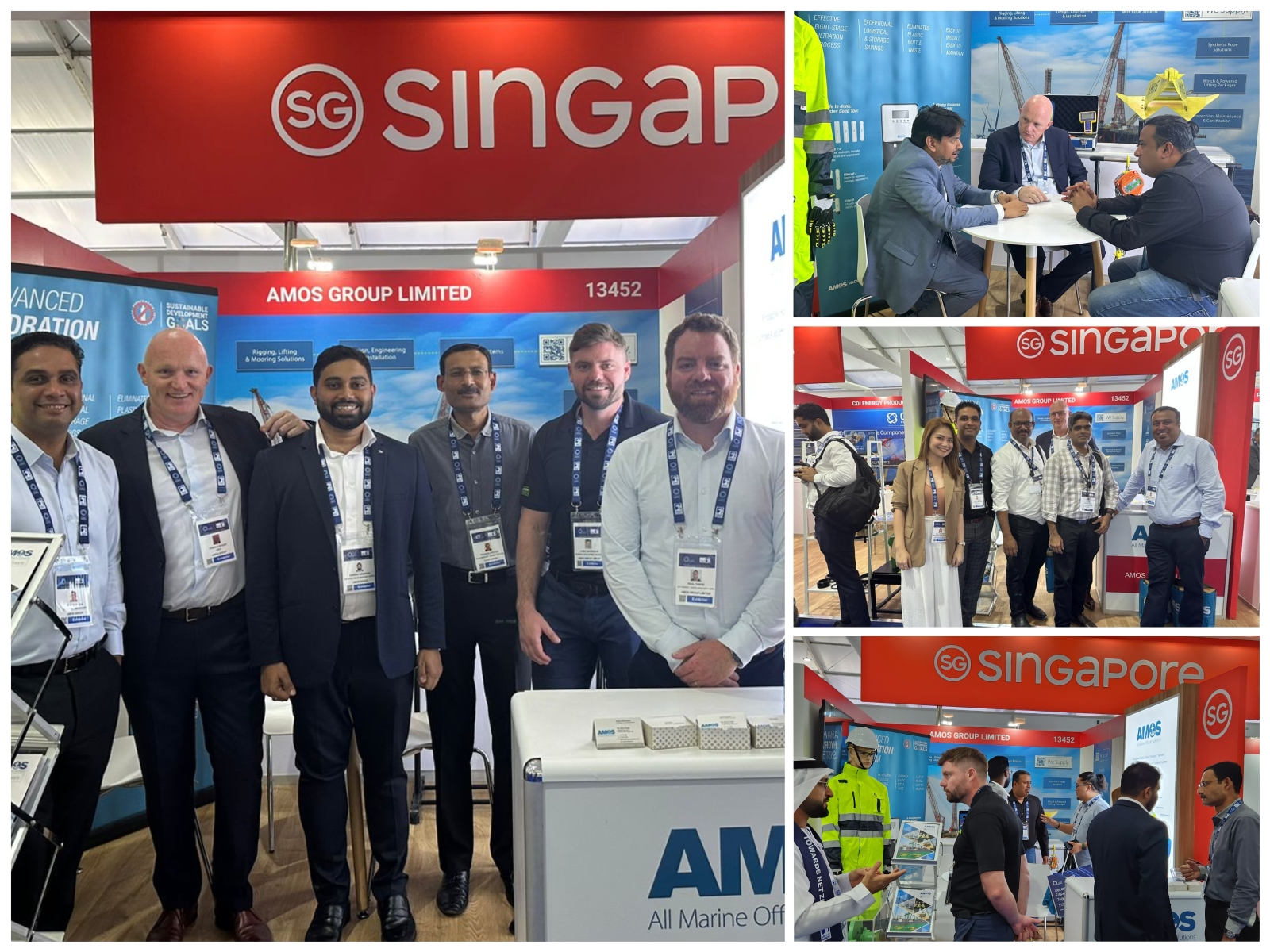 ADIPEC was successfully held in Abu Dhabi, United Arab Emirates from October 2 to 5, 2023 - this is the world's largest platform uniting the Energy ecosystem to move towards 'Decarbonising. Faster. Together.' It attracted 2,200 exhibiting companies, 30 exhibiting country pavilions, and more than 184,000 energy professionals worldwide.
As a leading provider to the Energy and Marine industries of superior rigging and lifting products and specialized engineering services and solutions, AMOS team had a very successful exhibition, showcasing our integrated products, technical services, supply solutions, and manufacturing capabilities, ranging from the customized design, fabrication, production and testing of lifting, mooring equipment, and AMOS house-brand ALCONA crew gear and PPE.
Being a sustainable company is always our top priority. AMOS has pledged the IMPA Save initiative for the elimination of plastic bottles, as part of our green initiatives, we proudly showcased the ALCONA Advanced Hydration System (AHS), the only system with an eight-stage water filtration.
We had an amazing 4 days at ADIPEC 2023, AMOS' experts and team received many inquiries from industry visitors and had in-depth discussions and exchanges on AMOS' engineering services, products, solutions, as well as our lifting solutions for the renewable energy market.
We would like to express our sincere thanks to our industry experts, customers and friends for coming to our booth. We look forward to seeing you next time.
Stay tuned as we bring these world-class technical products, services, and solutions to your doorstep. Whether you're in the Energy, Marine, or Renewable Energy industries, AMOS has suitable solutions to help your business grow.
Back
© AMOS Group Limited. All rights reserved.
Pleases tilt your device view in portrait mode for better view